When job candidates are searching for a new career, potential salary is only part of the equation. They're also looking at other factors such as commute, benefits, Glassdoor ratings, and unique job perks that a company might offer. In fact, the right workplace perks, such as a package locker in the office mailroom to streamline deliveries, can not only increase retention rates but they can even save companies money every year.
The average cost of an employee turnover is 2.5 times the individual's salary. If your target salary for a position is $50,000, you may actually spend up to $125,000 if you need to refill that position every year. With this alarming statistic in mind, it makes sense to provide benefits to your employees that both save you money in the long term and give your employees something to smile and brag about.
In this article, we review seven workplace perks you may not have thought about that can give you an edge in the hiring process, and keep your employees excited to come to work every day.
Luxer One provides smart locker solutions for office. Want to learn how we can help you manage your package problems? Reach out to a member of our team here.
1. Create A Pet Friendly Environment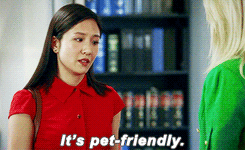 Millennials are currently the largest population in the workplace. These digital natives have created the foundation needed for near constant connections with their family, friends, and, of course, their pets. In today's world, pets consistently travel with their paw-parents, home security cameras can dispense treats, and they're even treated as children - referred to commonly as fur-babies. This is why many new businesses are creating pet friendly environments for their teams.
PetSmart offers a 15% discount to all employees for grooming services and pet-related merchandise. The company also offers free training classes so that employees can continue their education in pet behavior, training, grooming, and other best practices.
Another prime example of a company that has created a fantastic pet-friendly environment is Dogtopia. Employees are given a personal wellness fund that can be used for vet visits and doggie daycare. The company also provides incentives for people who don't have pets by creating personal wellness funds that can be used towards gym memberships and healthy eating. Whether you choose to offer helpful perks for paw-parents or want to let dogs come to the office one day a week, this workplace perk is sure to keep your employees barking with joy.
2. Support A Balanced Work And Family Life
The Family and Medical Leave Act (FMLA) requires that U.S. employers provide 12 weeks of unpaid maternity or paternity leave. This guideline has helped many new parents adjust to life after their beloved child is born; it has also helped companies create the foundation needed for a supportive and balanced work environment.
In addition to the minimum requirements determined by the FMLA, many companies also offer additional time off or flexible work hours. Those 12-week-old babies still need a lot of attention and care from their parents, plus doctor's visits. Many daycare centers do not take children under 6 months old and can often have extremely long wait-lists. Knowing this, expect your employees to need the occasional work from home day or PTO, and be flexible with them as long as their work is getting done.
3. Spice Things Up With Monthly Activities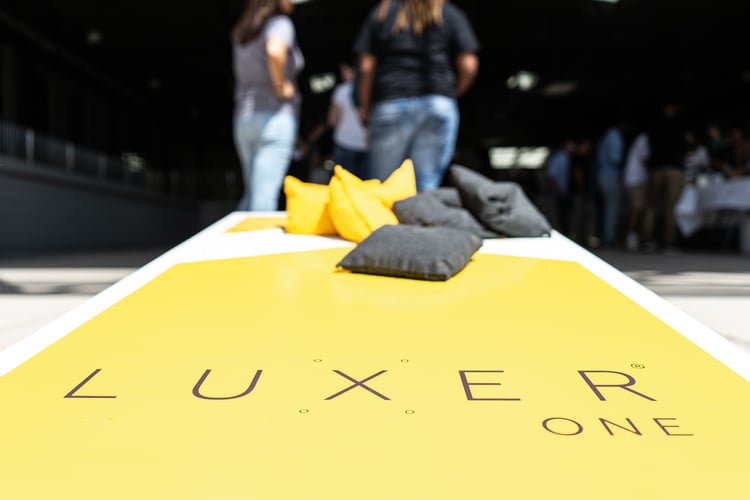 Regular activities and events outside of the office are a great way for your employees to bond with one another, and to let them know that they are valued. One unique idea to boost morale is a monthly jam session for musically-inclined employees. Smule, a San Francisco music app developer, encourages employees to play their chosen instruments in the office band and to go to karaoke office parties. In the words of Sharon Negev, Smule's Head of Human Resources - "We believe that developing a strong sense of belonging for employees from diverse backgrounds makes our experience as employees and humans more meaningful." More traditional ideas such as bonfires, outdoor movie nights, yoga retreats, and picnics can also help to foster and build positive employee relationships.
At Luxer One, we love to treat our employees to fun events in Sacramento, as well as provide fun activities and events in the office. Once per month, we celebrate every birthday and work anniversary for that month with a spectacular cupcake feast. We also host Luxer One cornhole games, an annual BBQ, and we've cheered on our local sports teams at games (Go Kings! Go Republic FC! Go Rivercats!).
No matter what activity you want to do, make sure that you ask for feedback from your employees. You can send out an office survey, ask for insights during a morning meeting, or simply stop by their desks to discover what type of activities and special events will make them feel appreciated. Taking this extra step will help keep them happy throughout the entire year. As every successful business owner has come to learn: when your employees are happy, they are more likely to work as a cohesive and productive team.
4. Simplify Package Deliveries With Luxer One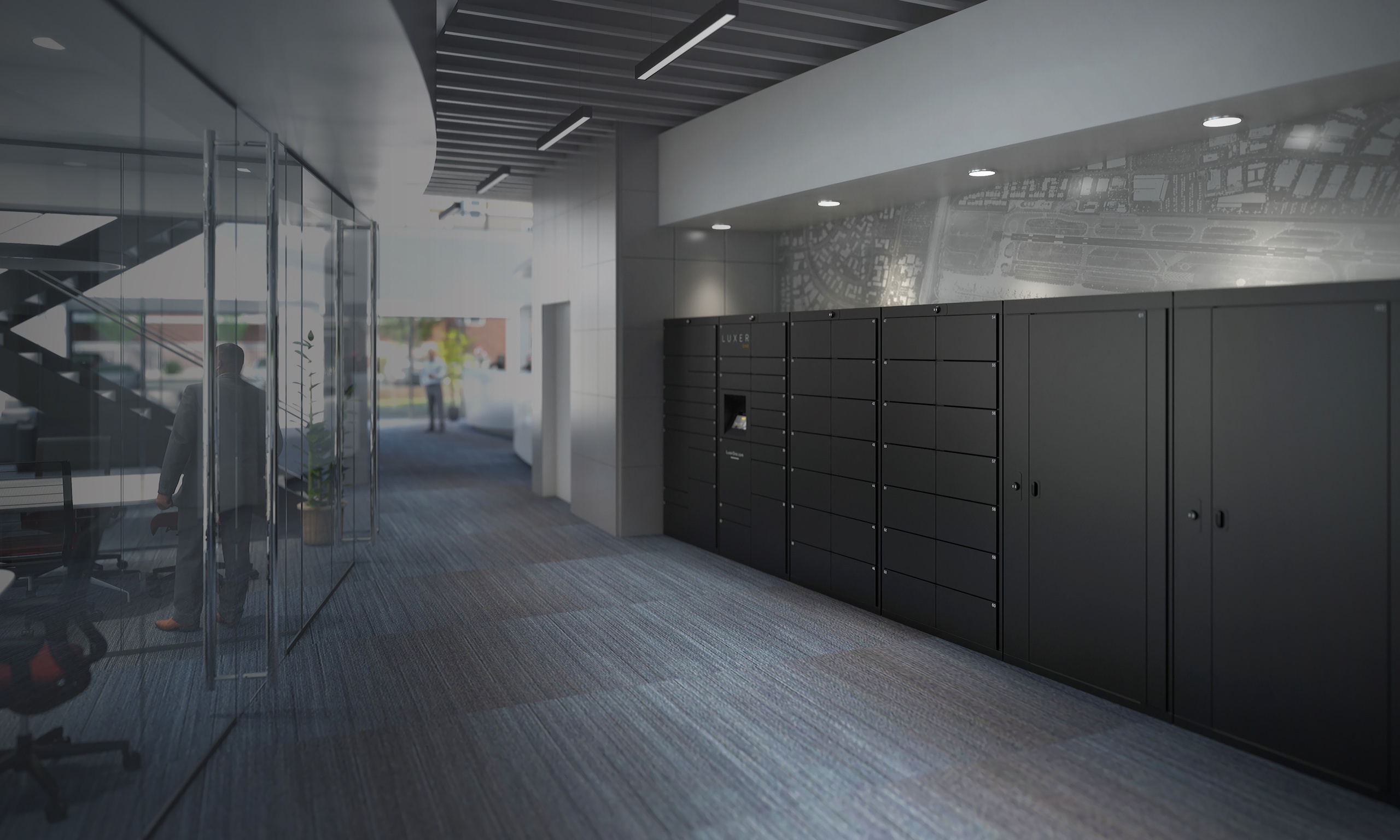 The ecommerce revolution has changed the way everyone shops - from daily essentials to furniture to electronics. Many employees will purchase items online and have them delivered to their home. This can often create a productivity issue at work. Many people are plagued with concerns that their package will be delivered on their front doorstep where their item could be vulnerable to getting stolen. They may rush home early to make sure they arrive in time for their delivery. If they live in an apartment, oftentimes they need to be home before 5pm to retrieve their package from the property management office while they are still open. This causes both stress to the employee, as well as a decrease in their productivity. They're leaving work early and they're also checking to see if their package has been delivered every 20 minutes.
How can an employer solve this? Allow employees to have personal packages delivered to the office, directly to a Luxer One package locker. This not only provides an incentive for employees to stay at the office until their package is delivered, but it also removes the productivity issue. They won't need to rush home to get their item, and they won't need to constantly check to see if it has been delivered. As soon as their package has been delivered to the smart locker, the system will automatically send them a notification with everything they need for pickup. On their way out the door, they'll just stop by the mailroom lockers and pick up their package in 10-20 seconds. No work time lost, and no package theft anxiety.
In addition to personal mail delivery, yours may be an industry that requires frequent work-related deliveries, like hard copies of case files or small electronic components. Without a solution like Luxer One, employees may spend hours per week looking for their items - or you may even need to hire a full-time mail clerk to collect, sort, deliver, and account for these items. One of the top insurance companies in Canada implemented Luxer One specifically to solve their case file handling problem. They were losing hours of productivity looking for important documents and sorting deliveries without an intelligent solution. To read a comprehensive case study on this company, click here.
Security, peace of mind, and 24-hour pickup or dropoff are just a few of the ways that package lockers can make office life much easier. This win-win workplace perk is a top differentiator you can use to stand out from the crowd when candidates are searching for their future career.
5. Support Remote Work And Flexible Schedules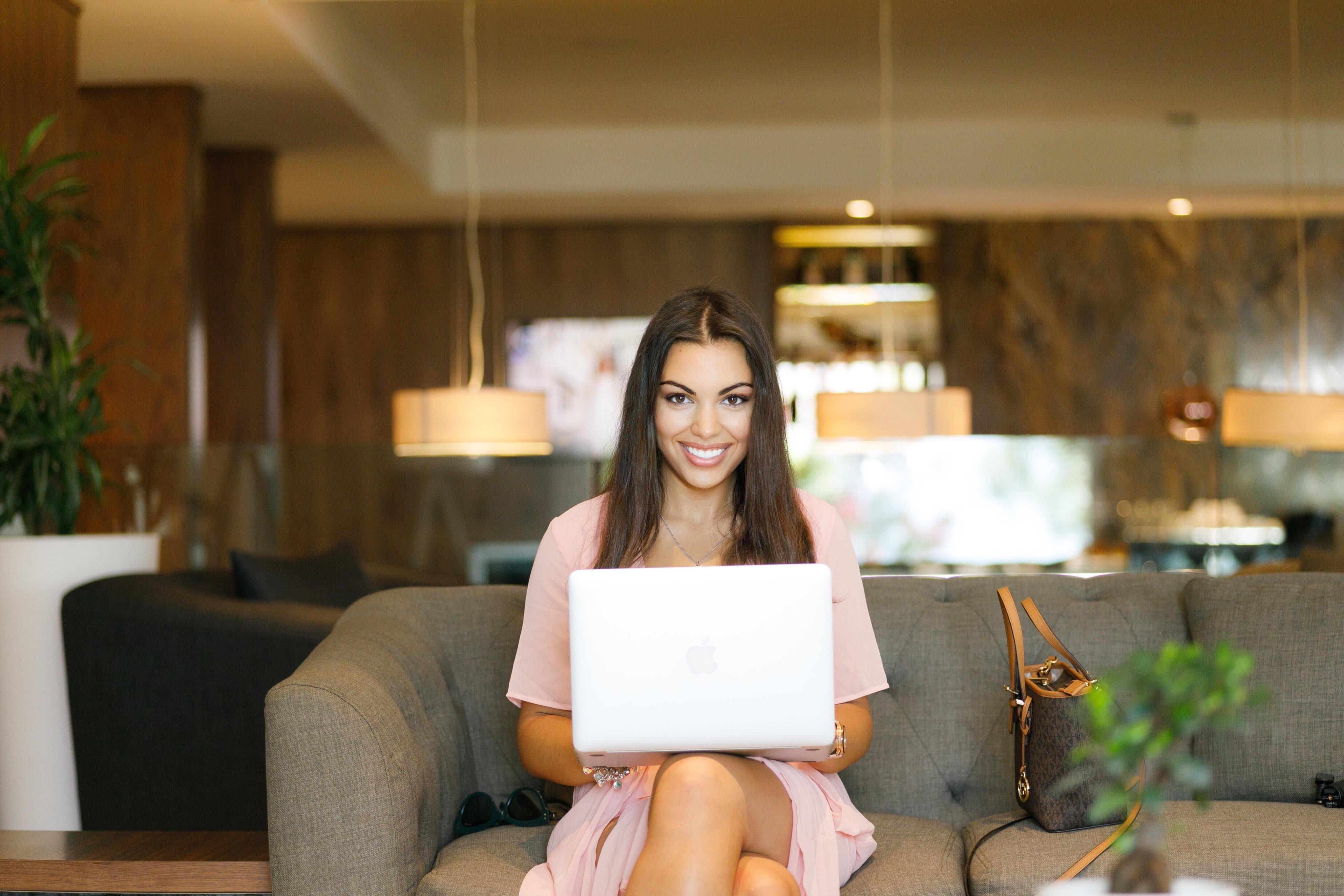 A flexible schedule and the ability work from home are one of the most valued workplace perks. Laptop computers, company phones, and the ability to attend meetings virtually all make this easier than ever. With this in mind, it should be noted that a flexible schedule doesn't mean that employees will work less or slack off when they aren't in the office. In fact, many employees feel they get even more work done without the distractions found in an office setting, such as non-work related conversations with coworkers. Some employees may also have long commutes, and can get more done with the extra 1-2 hours they save by not driving.
A flexible schedule should clearly highlight when employees can work remotely, what hours they are expected to work on a weekly basis, and how to properly implement possible work from home days. With these benefits, employees are happier and thus less likely to leave a company in favor of a competitor that offers more flexbility.
6. Inclusive Wellness Programs
A wellness program can not only increase employee retention rates, but it can also reduce stress, promote healthier lives, and increase happiness, all while boosting morale and productivity levels. The key to a successful wellness program is to make it inclusive of the unique needs of your employees. For example, some employees might favor free or subsidized healthy snacks and beverages in the break room, while other workers might enjoy the benefits of a morning yoga class and meditation. You can use a company-wide poll to help gather insights from your employees that you need to create a wellness program that supports your culture while simultaneously remaining cognizant to the individual needs of your team.
7. Convenient Time Saving Perks
Everyone loves to save time throughout the day, and employers love to remove distractions so teams can be as productive as possible. To help your employees maximize their time, you can add a few of these time saving perks to your office life. Dry cleaning pick-up, car detailing, valet parking, coffee machines, and of course - a package locker. No matter what type of time-saving perks you choose, your employees will appreciate that your company recognizes their busy lifestyles and does everything that it can to make life easier and stress-free.
If your company retention rate could be higher, or employee morale is low, then you might want to consider implementing a few of the above workplace perks. From installing a mailroom locker to making your office pet-friendly, there are countless ways that you can show your employees you care about their unique needs. Remember that when your teams are happy, they will be more productive, easier to work with, and less likely to leave.
---
Luxer One provides smart locker solutions for office. Want to learn how we can help you manage your package problems? Reach out to a member of our team here.