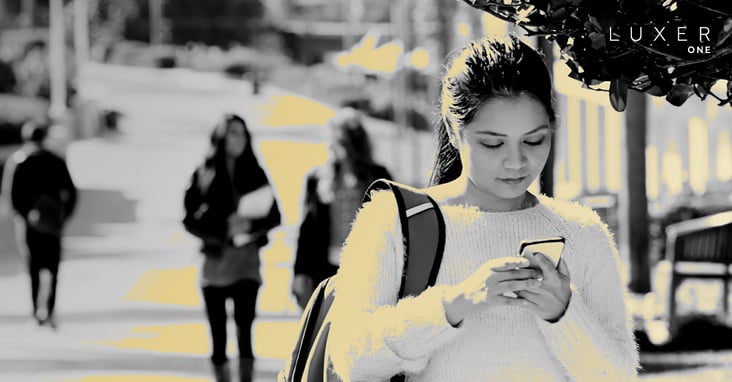 Tennessee University partnership with UPS Store is promising evidence that students are amendable to paying monthly fees for package-delivery to safe and secure on-site smart lockers.
Belmont University and UPS Will Recoup Investment in Less Than Three Years with Luxer One Lockers
With more than 10 billion packages delivered in the U.S. annually by the top package carriers, smart package lockers have become one of the fastest-growing amenities among universities and other schools with on-campus housing. Already fully integrated into non-academic residential settings, the density of student dormitories makes multi-unit smart lockers an essential service. They eliminate extra labor, theft, and are completely contactless, benefiting student and staff health.
PROBLEM - How to Pay for a Smart Locker System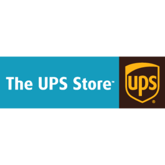 The universities and small businesses that support student package pickups are having trouble justifying the initial investment required for a locker solution. "We've had our eye on smart lockers for a long time," says UPS Store Franchisee, Jim Thien. "It's the finances that held us back. As a small business owner of a UPS Store Franchise, I simply couldn't find the upfront investment to make it work."
SOLUTION - Student Subscription Model
In partnership with California-based Luxer One, a pioneer in package locker systems for residential communities, the UPS Store Franchisee located at Belmont University turned to a subscription model to offset the cost in which students are charged a nominal monthly fee to receive their packages in a secured locker. Students pick up their packages through Luxer One's mobile app and the locker door containing their package opens – no more waiting in long lines. Luxer One's lockers accommodate packages of all sizes and from all carriers and retailers. Thien commented, "Now my staff can get back to helping students with shipping and printing needs and students can pick up their packages on their own time, it saves us hours of interruption each day so we can drive revenue."
"We were shocked by the number of students who signed up for the service," adds Thien; "and this was before COVID-19. We will have the lockers fully paid off in less than three years and are already discussing plans to use our Luxer lockers to help limit human contact within a variety of other university environments."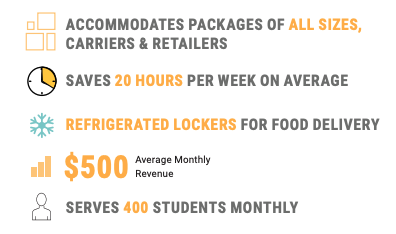 To learn about Luxer One's affordable payment plans for small businesses, click here.