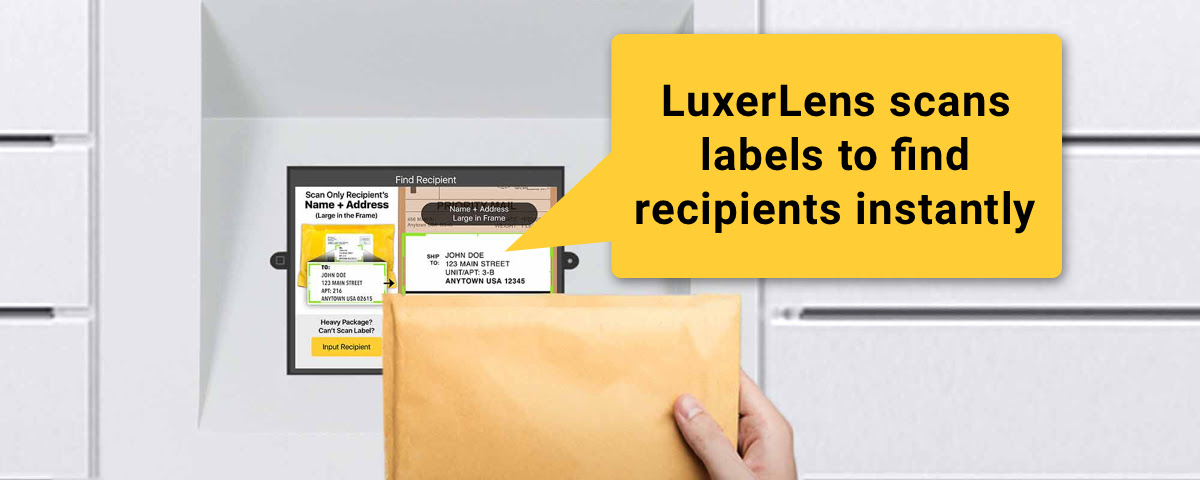 At Luxer One, one of our most important goals is to speed up the delivery process for carriers. We know that in order to have a successful product, we need all of our users to have an incredible delivery and pickup experience, and the success of that is contingent upon carriers delivering quickly and efficiently.
At Luxer One, we are constantly iterating our software with the feedback of all of our major stakeholders, and over the last 12-months we worked with major carriers like Amazon, USPS, and UPS to understand what would help them shave off valuable seconds on every delivery. In the carrier game, these seconds on each delivery equate to millions in savings across their fleet. Today, we are proud to announce another awesome improvement in our delivery process that is 200% faster.
Introducing LuxerLens, a state-of-the-art improvement that will help deliveries to run more smoothly while speeding up and streamlining the process. LuxerLens uses Optical Character Recognition (OCR) technology to capture package labels and translate the images to automatically match up with a delivery address in Luxer One's resident database. The photos of every package label can then be saved to confirm appropriate delivery as well as read that text to ensure 100% accuracy of delivery. With this new update, the full process for delivery now only takes 5 seconds.
"Why is this important, anyway?" you might ask — well, good question! The volume of package delivery in the last 12 months has grown at an enormous rate, and every major carrier in the US and Canada is feeling the pain of delivering 50-75% more packages each day of the week. For package lockers that do not invest in improving the experience for carriers, packages are left undelivered because they take up too much time — time that a delivery driver or carrier just doesn't have anymore.
In a nutshell, faster delivery = 100% accurate delivery of every package safely = no stolen packages = happy residents = more rent to properties. I know, it's a pretty linear equation, but we are on a mission to relentlessly improve the way the world receives packages and we are not stopping here!
Contact Us to learn more: