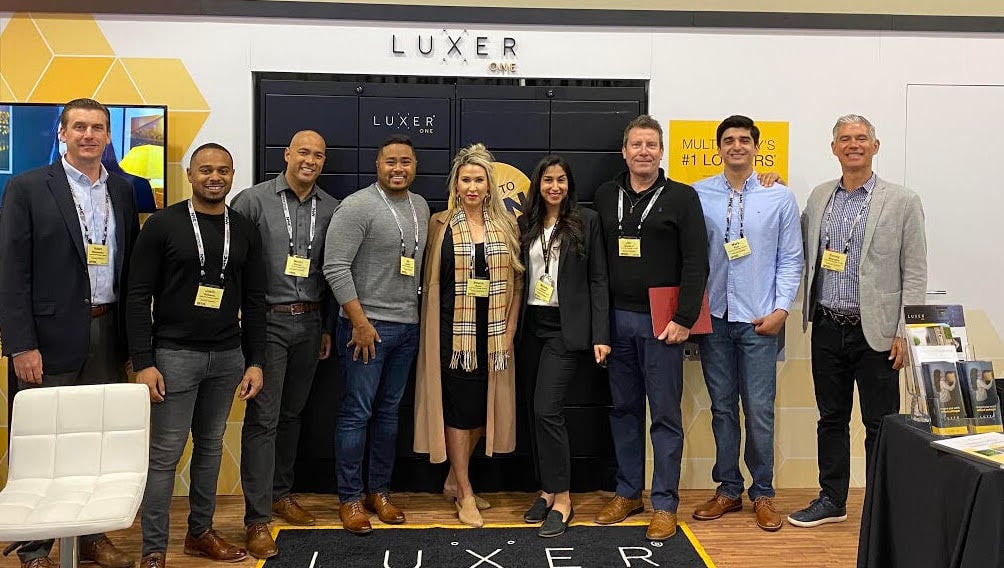 Between November 11-13 2019, our team joined thousands of attendees at one of the biggest multifamily event of the year: NMHC OPTECH Conference & Exposition. This year's conference took place in Dallas, TX, where we spent three jam-packed days attending sessions, holding one-on-one meetings, hearing incredible speakers, and meeting hundreds of fellow attendees at the Luxer One booth.
Read on for a recap of the new solutions we showcased to the industry.
Luxer Kiosk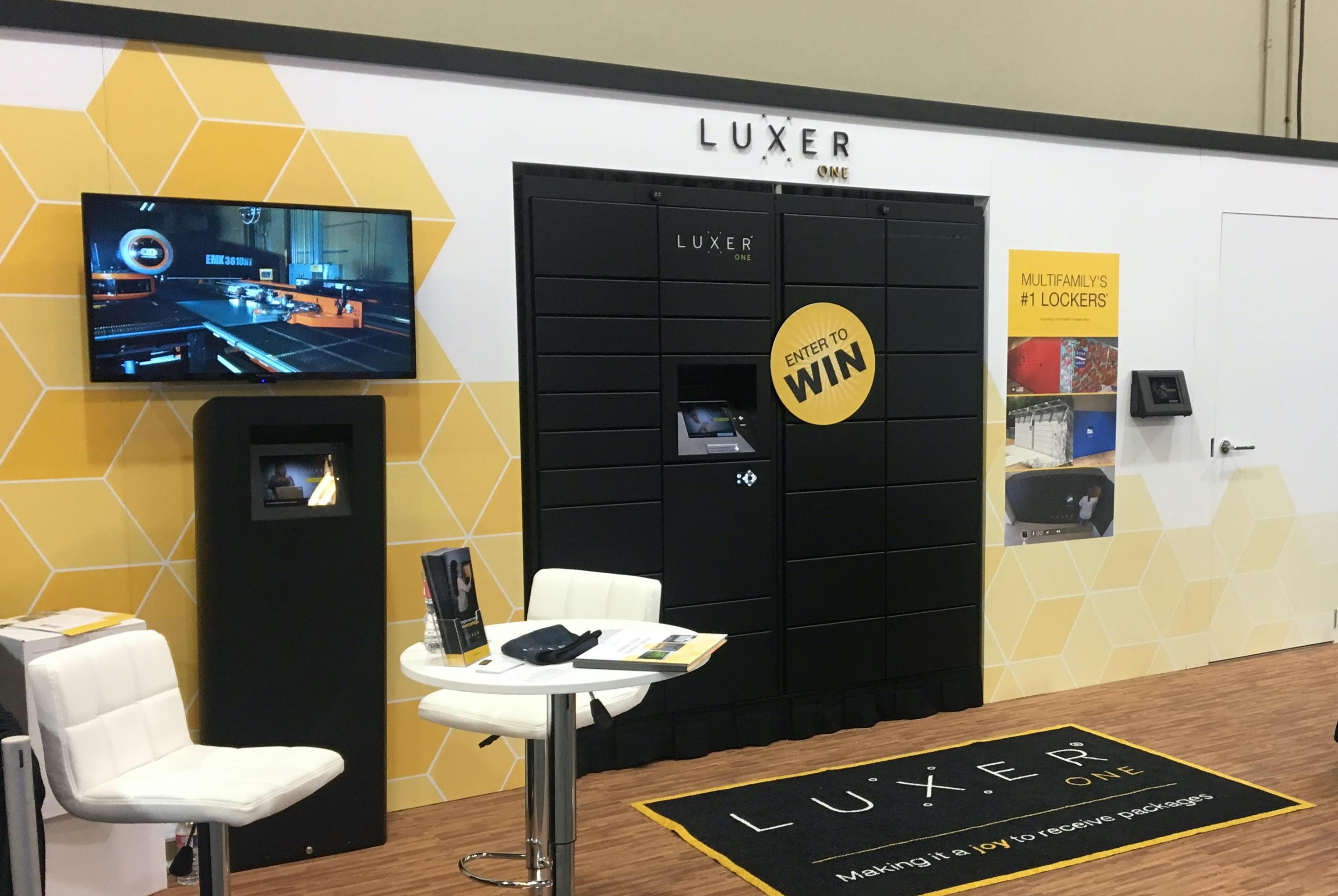 This year's OPTECH marked the very first appearance of our new Luxer Kiosk. The Luxer Kiosk is a stand-alone, weather-protected kiosk with our familiar Luxer One touchscreen experience built right in. The Luxer Kiosk enables any room to be used as a package room - even rooms that are accessed from outside. The kiosk can also be used as a supplement to our Luxer Lockers, providing an extra screen for larger systems, so multiple residents and carriers can interact with the system at the same time.
To learn more about the Luxer Kiosk, download our features guide here.
Locker Accessibility Controller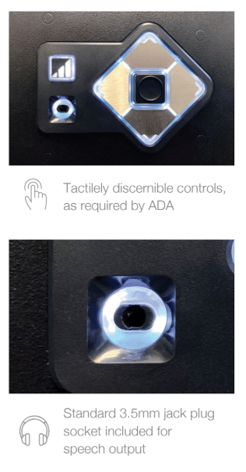 The Luxer One team was also proud to unveil its "Locker Accessibility Initiative" at NMHC OPTECH, featuring the new Luxer One Assistive Controller device. This combination speech output system and tactile interface allows for universal navigation of the Luxer One lockers.
The tactile interface makes it easier than ever to navigate the system. This is the same type of design you would see at many bank ATMs, airport kiosks, and many other familiar locations. It uses large arrow keys as well as a select button in the middle that are easy to learn for new users.
Using a standard headphone jack, any user can activate the text-to-speech system, which allows for full functionality of the Luxer One system without the use of visuals. Our system will automatically use voice prompts to guide the user through their package pickup in combination with the tactile interface.
Our Touchscreen Gets a New Look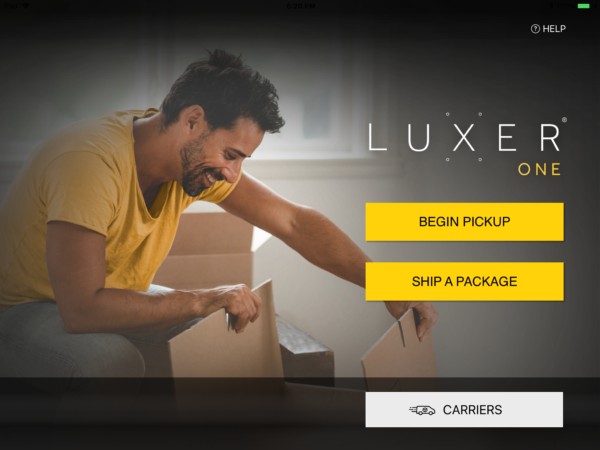 We freshened up the look of our Luxer One touchscreen and made it even easier for residents and carriers to use. Everyone who visited us the booth at NMHC OPTECH got to experience the updated interface in person. The update is officially rolled out to all our existing customer systems, so go check yours out to see the new features.
The update includes a redesigned home screen with three unique start buttons for all users—pick up, deliver, and ship (if outbound shipping is enabled). This replaced the single "begin" button for a more streamlined experience. We also added new help menus throughout so that new residents and carriers can easily get support and know exactly how to use the system.
AirPods Pro Giveaway
Giveaways and raffles are a fun and exciting part of any trade show. Visitors at our booth were entered to win a pair of AirPods Pro - and we're so excited to announce the winner. AirPods Pro are the latest and greatest offering from our partner, Apple, just released last month.
If you entered our giveaway at NMHC OPTECH, we will be selecting a winner at random this week - so be sure to check your email to see if you've won. Feel free to reach out if you haven't received the email. Good luck!
Hot Topic: 2020 Resident Preferences Report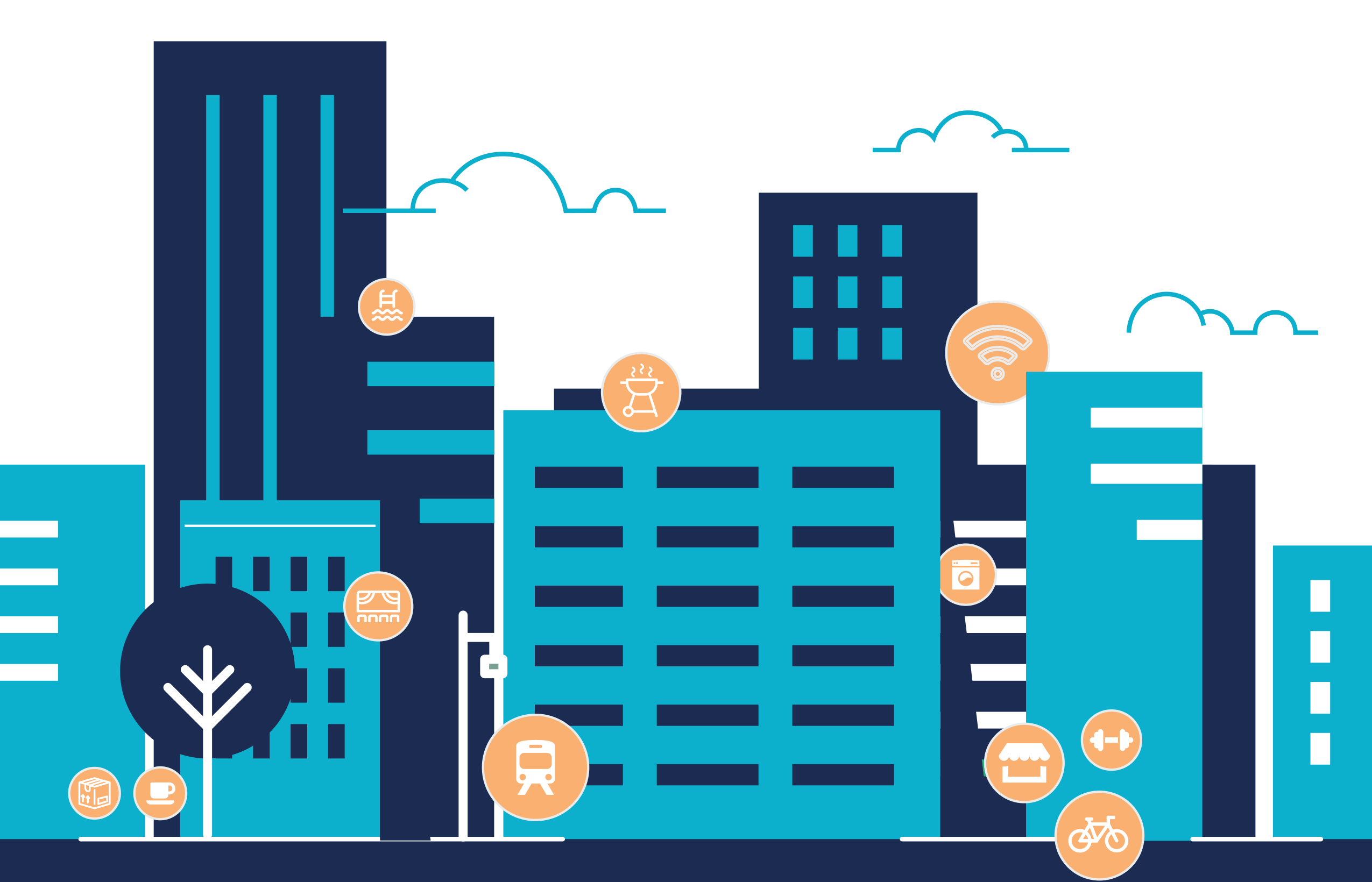 During the event, NMHC announced their new 2020 NMHC/KINGSLEY Apartment Resident Preferences Report. It is largest-ever survey of apartment residents, and has data from more than 372,000 apartment residents nationwide, covering amenity preferences, lease decision factors, apartment search processes—and much more.
The survey was conducted in June 2019. Web-based surveys were distributed to 1.5 million residents across 5,000+ properties owned and managed by 31 leading multifamily firms. Along with a national report containing over 372,000 responses, over 100 market reports were produced. To qualify for a report, each market needed at least 150 responses from 5 properties and at least 2 participating firms.
Short-term rentals, co-living, co-working, pet amenities, and voice-activated technology are a few of the hot topics discussed in the report. To learn more, check out the full report here.
Wrapping Up a Great Week
While last week was full of excitement, there's always more to come. We're hard at work releasing our newest offerings to our customers, and we're preparing for the inevitable increase in package deliveries for the holidays. NMHC OPTECH is an incredibly rich experience that we look forward to every year. We can't wait to do it again next year, and we hope to see you there!
---
If you didn't have a chance to meet us at the show, we'd still love to connect with you! Reach out to a team member here, and look out for us at NMHC OpTech next year.