Your residents receive more packages during the winter holidays than any other time of year. Here are 5 tips to help them pick up their deliveries faster, make sure they never miss a package, and to spread the joy and excitement of the holiday season.
1. Encourage Faster Pickup
During this busy package time, you'll want your residents to pick up packages quickly to open up space for more deliveries. Luxer One's notifications already have a holiday rush reminder, but you can also ask your residents to pick up their packages as quickly as possible as a service to their fellow neighbors.
2. Make Contacting Support Easy
Make it easy for residents to contact Luxer One Support. Whenever you email residents
about packages, include a link to LuxerOne.com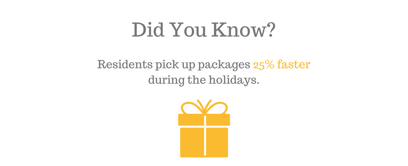 and the contact information for our support team: support@luxerone.com and
415-390-0123. You can also add this information to your resident portal, so your residents can easily contact us directly with questions 24/7.
3. Remind Residents to Use Vacation Hold Feature
Are your residents going on vacation? Remind them about Luxer One's free Vacation Hold feature. You can pull their packages out of the lockers to free up space for other deliveries, and instead of being returned to sender, your residents' packages will be waiting for them when they come home, free of charge.


4. Text Message Notifications
Encourage your residents to add their cell phone numbers to their Luxer One profile. They'll get text message alerts in addition to emails when they receive a package, speeding up package pickup and ensuring that no packages are missed due to a lost email.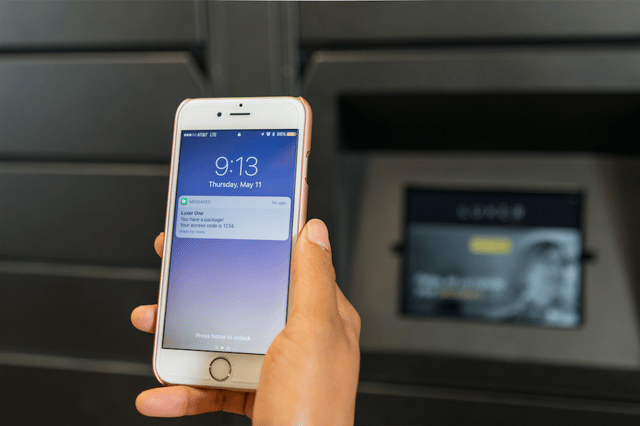 5. Seasonal Surprises
Add to the joy of gift-giving season! As a special treat, you can place small knick-knacks with a "surprise" postcard in the lockers awaiting pick-up. Your residents will get a little moment of joy and encouragement to continue picking up their packages. (If you do this, make sure to open lockers using the admin portal.)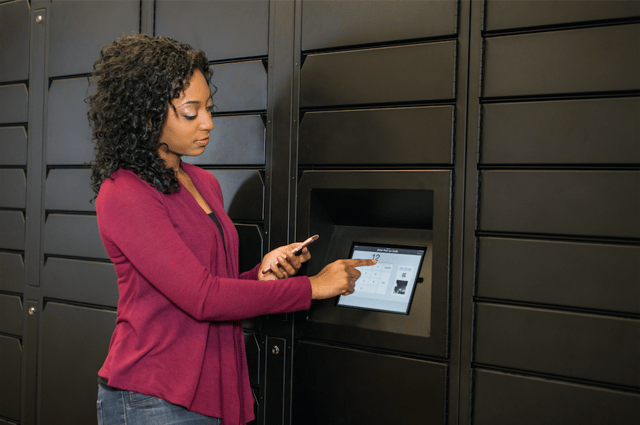 As always, reach out to your Luxer One representative with any questions that come up, or for additional assistance!
---
Want a quick and easy way to reference these tips?
Download our one-page holiday infographic! Same best practices for helping residents, convenient new infographic format. You can print it out and keep it handy at your desk during the hectic holiday season.