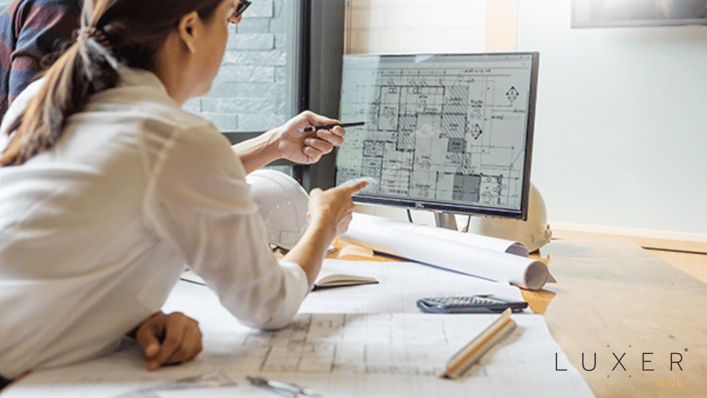 These days, it's not enough for a product to simply satisfy a consumer's wants and needs. People want to know that their consumer choices do as little damage to the planet's climate and ecosystems as possible. And people have wised up to "greenwashing" — advertising or public messaging that falsely trumps up a product's environmental friendliness. At Luxer One, we wanted to prove to our customers that we are genuinely committed to creating smart, sustainable products. And what's the best way to communicate that a product doesn't just "talk the talk" of eco-consciousness?
Get it certified.
So that's what we did.
Sustainability Certification Labels
What does it mean to be certified? Sustainability certification labels are the best way to assure consumers that a company aims to create the most environmentally friendly product possible. These labels can cover any and all phases of a product's lifecycle, from material sourcing, manufacturing, transportation, usage, and eventual disposal. They're developed using the most up-to-date scientific data and are constantly being updated to achieve higher standards of sustainability.
Almost every industry in the world has an associated sustainability label. All of them involve a rigorous certification process, but perhaps none more so than those concerning the built environment. The most widely recognized sustainability label for industries related to architecture, design, engineering, and construction is LEED.
What Is LEED?
LEED, which stands for Leadership in Energy and Environmental Design, is a sustainable building certification program used worldwide. It was developed by the U.S. Green Building Council in 1993 and officially launched the following year. With each earth-friendly design decision, an architect or designer can amass points that contribute to an overall LEED rating of certified (ok), silver (good), gold (better), or platinum (best). Today, LEED is one of the most common green certification systems for new construction and has demonstrated positive effects on the quality of the built environment.
Part of what makes a building LEED certified are the products that go into it. Although the U.S. Green Building Council does not certify or promote any products, it is possible to have a product assessed for its ability to contribute points to the LEED rating. Questions like "is the product made from recycled materials," or "does the product emit volatile organic compounds (VOCs)," or "does the product reduce energy consumption?" could be asked of a product seeking to be considered LEED-appropriate.
LEED and Luxer One
Recently, Luxer One's smart lockers were certified as products that can help architects and designers achieve LEED accreditation for their projects. Specifically, our smart lockers can contribute points, across various assessment categories, toward LEED's Existing Building Operations and Maintenance (EBOM) and Building Design and Construction (BD+C) accreditation systems. Here are a few highlights from a recent Assa Abloy report about our smart lockers:
Use less energy than comparable systems. After testing the energy usage of a building with Luxer One smart lockers in place, it was found that the indoor lockers included an annual energy usage of 224.48 kWh. The outdoor lockers totaled just 131.40 kWh per year.

Contain large amounts of recycled steel. Luxer One partners with steel suppliers who certify that, on average, 70.90% of their products contain recycled material.

Low-lead electronics. The lead content measured in Luxer One lockers' electrical wiring and cabling is less than 300 ppm.

Emit no VOCs. The lockers contain no binders, coatings, or sealants that include organic compounds.
Why We Choose LEED
While it is true that there are multitudes of sustainability labels out there for the AEC industry, we felt that LEED was the most competitive distinction in our market. This is because it signals to architects and designers specifically that our products can help them achieve their sustainability goals. ETL, another popular certification in our industry, has some sustainability components, but its appeal is broader and its benefits more limited. We wanted to forge a closer connection with our architecture and designer clients by signaling that we understand their needs and want to help them make the world a better place through our products. That's why we became the only smart locker company whose products contribute toward satisfying credits under LEED.
Luxer One lockers have always been the strongest, safest, and simplest parcel delivery solution. And now, we're the most sustainable.
What's Next?
If you want more information about one of the greenest parcel products on the market, contact us today to get a no-obligation quote.