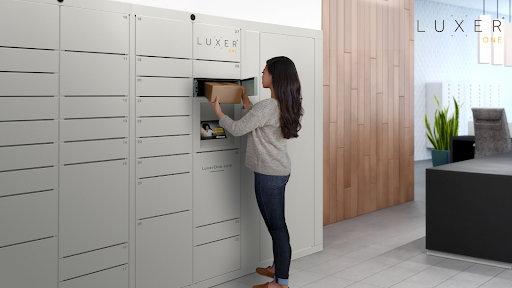 Recently, Disney's CEO, Bob Iger, announced that employees will be required to be in the office four days a week beginning March 1. As companies begin to bring employees back to the office, they are facing a variety of challenges. The transition from remote work to a hybrid schedule can be difficult for both employers and employees, and it's important to understand the struggles that the workplace may face during this process.
One of the biggest challenges that companies are facing is managing employee packages. With more employees working remotely, there is an influx in packages being delivered to the office. This can create chaos and clutter, as well as security concerns. In addition, there may be concerns about the safe handling of these packages during the pandemic. Companies may need to invest in solutions such as smart lockers to manage the influx of packages and ensure that they are delivered to the intended recipients safely.
Another challenge that companies are facing is the management of IT equipment. With many employees spending the good part of the last 3 years at home, it can be difficult to ensure that they have the necessary equipment to do their job effectively. Companies may need to invest in solutions such as IT equipment exchange or loan programs to make sure employees have the tools they need to do their job.
A solution to these problems is the use of Luxer One smart lockers in the office. Smart lockers are automated package delivery systems that allow employees to retrieve their packages at their convenience. They are equipped with a secure lock and can only be accessed by the intended recipient. This not only helps to keep the office organized and free of clutter, but it also adds an extra layer of security.
In addition to solving the problem of package management, smart lockers can also help to improve the overall efficiency of the office. Instead of having to rely on someone to receive and distribute packages or IT equipment, employees can simply check their smart locker to see if they have anything waiting for them. This not only saves time, but it also reduces the risk of packages and equipment from getting lost or misplaced. By investing in solutions such as smart lockers, companies can help to ensure a successful return to the office and a positive work environment for all employees.
Are your employees coming back to the office in 2023? Let's get a jump start on implementing a Luxer One smart locker solution and upgrading the efficiency of your company's package and IT management.
For more information on how smart locker systems can help your company, feel free to contact our team today!