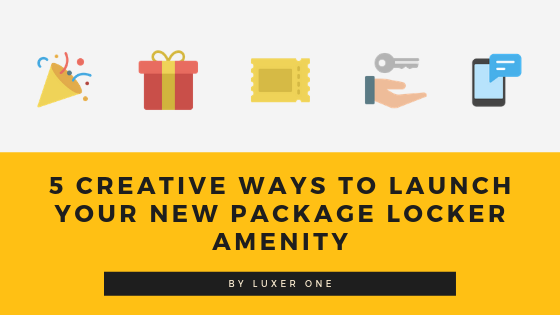 It's an exciting time at your property. By investing in package lockers, you're giving your residents the gift of time and peace of mind. No more rushing home to get their packages before the office closes, and no more worrying about package theft. With your new Luxer One package lockers, your residents can pick up their packages with ease whether it's 1 PM or 1 AM.
Now that you have these lockers in place, it's important to get your residents informed and excited about their new package locker amenity. In this post, we'll share five locker launch tips guaranteed to pump up your residents.
To download an infographic version of this article, click here.

Don't have our lockers yet? Reach out to a Luxer One team member, or download this quick guide to locker features.