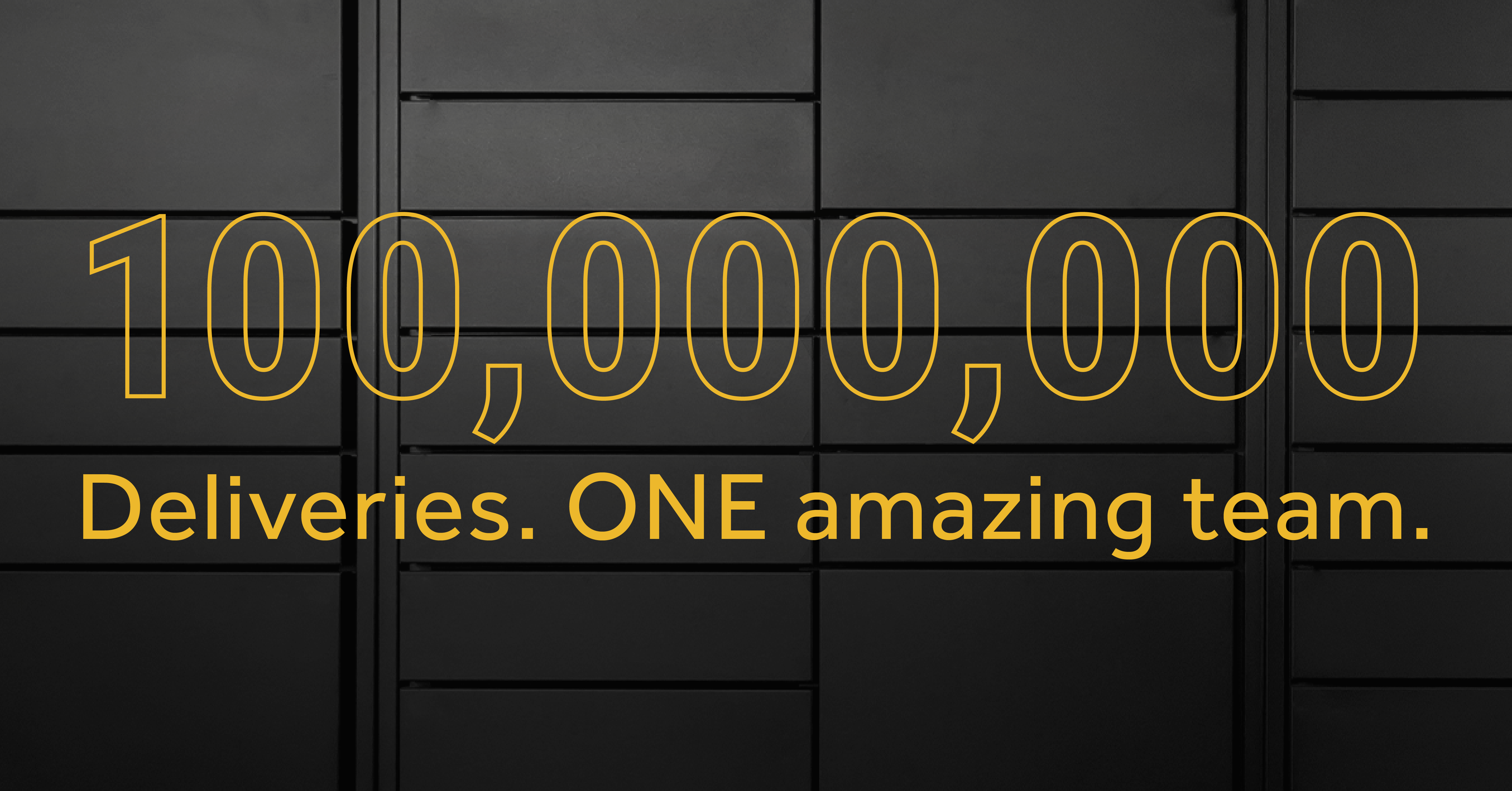 It's official. We've become the first smart locker system to have 100M deliveries. Yes, you read that right. ONE. HUNDRED. MILLION. DELIVERIES.
First off, we couldn't have done it without our fabulous team. (I'd name each and every ONE of you, but I'm trying to watch my word count on this one.)
In all seriousness though, this is a BIG achievement for all of us here at Luxer One. And not just because we've helped countless online shoppers securely receive their amazon/ebay/Esty/Wish orders – yes we did in fact do that - but our lockers also played a MUCH bigger role in 2020.